Posted on
By Darla van de Riet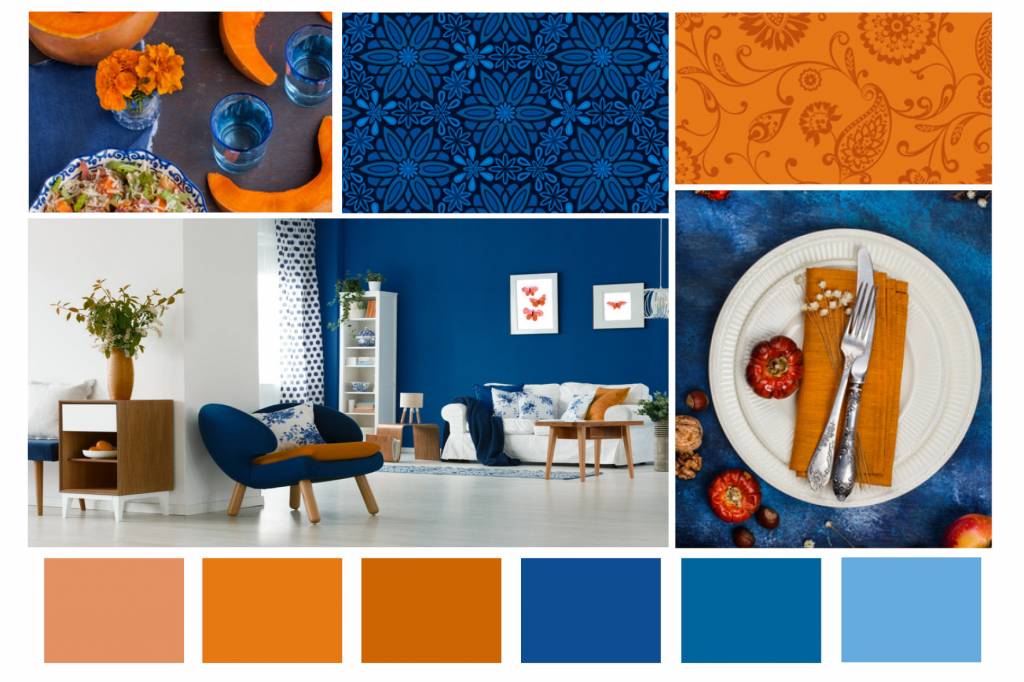 It's always surprising how well orange and blue go together. It's one of my very favorite color combinations (besides Violet & Lime, of course).
Orange and blue is one of my all-time favorite color combinations! Especially in these gorgeous deep, dark shades of pumpkin and Yale blue. There's just something about them that is both comfortable and exciting at the same time. I have to confess that my love of the color pumpkin probably stems from the fact that I am an absolute autumn-type and I adore the colors of fall. Combined with a dark and slightly warmer blue hue - a complementary color - is both surprising and reassuring.

The stately hue of Yale blue is a perfect juxtaposition match for the rich warm flavor of the color pumpkin. According to Merriam-Webster, Yale blue is a deep, dark blue color but lighter and redder than the royal, imperial or Napoleon blues. That makes the contrast with the dark orange of pumpkin just that tiny bit less strong, giving the combination a more comfortable and less jarring effect on the eye.

In their Fashion Color Report this winter, Pantone also included their own take on these two colors. They really do work together surprisingly well. Use them both as accent colors on a foundation of buttery soft, warm beige (like Pantone's Butterum) for a warm winter palette. Or with crisp white, as in the foto above to give a fun pop of color to a lighter and cooler look.
Shown in the photo: Butterfly Dream #3 and Butterfly Dream #1 (currently not available)
Shop for orange / Shop for blue