Posted on
By Darla van de Riet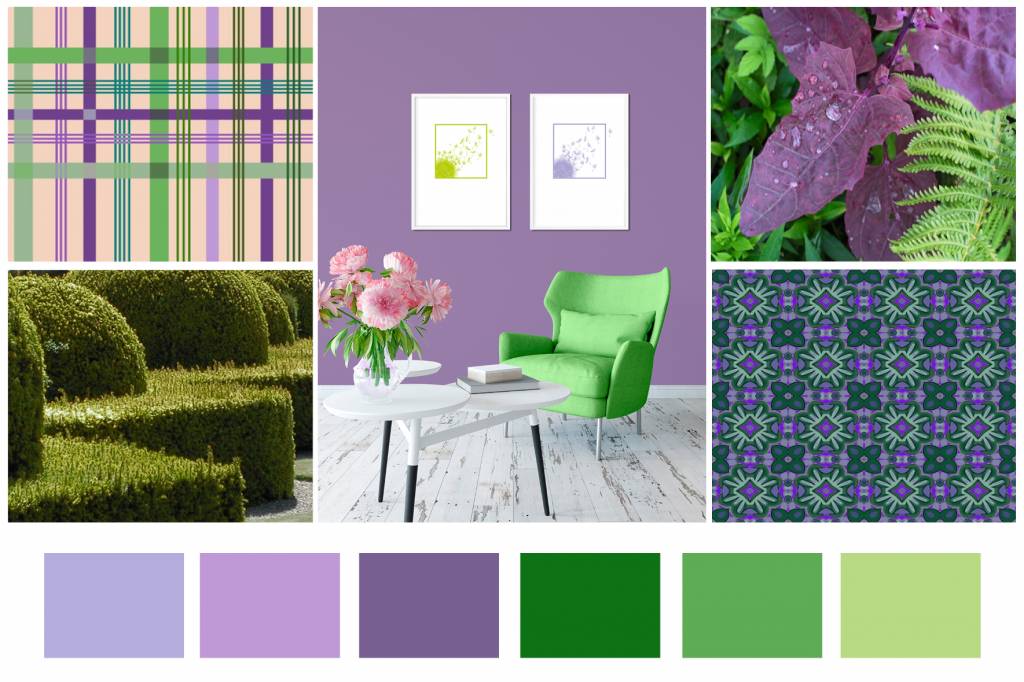 Violet & Lime - a fresh and unexpected color combination!
It's a color combination that we see a lot of in nature but not very often in our interiors. And yet, it's a color combination that is at the same time both energising and peaceful. That is probably exactly because it's a combination found so often in nature. The two colors are complementary on the color wheel, which is also why they combine so well together. From light shades to dark, green is always restful on the eyes. By adding the always unexpected surprise of purple, it adds an immediate boost of energy to a space!
The color green means life, healing powers and abundance, but it also says playful, uitgoing, witty and lively. In the hues of lime, from the darker shades all the way through to pastel, it brings a perpetually fresh feel.
The color purple stands for power, and for passion and magic, but also communicates honorful, intuitive and wise. Violet carries with it the warmth of the red hues. Purple flowers, by the way, are also a favorite of bees and butterflies!
Combine them with loads of reds and oranges for a spicy, Bohemian mix. Or with neutral whites, grays, black, brown and gold for a sleek, modern look.
Whatever the look you are going for, it's a wonderful combination to experiment with to give a space a surprising feeling of energy!
Shop the art prints in the photo: Make a Wish! dandelions in purple and green 
Shop for purple / Shop for green